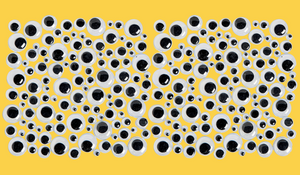 We like to joke (though it no doubt embarrasses him) that Tim Headington is a modern-day renaissance man. Founder and CEO of Headington Companies, proprietor of The Joule, philanthropist, art collector, film and music producer...the list, believe it or not, goes on. 
One of the recent projects he's most fond of is A24's Everything, Everywhere, All At Once. Produced by Tim Headington and directed by Dan Kwan and Daniel Scheinert (collectively known as Daniels), the film just surpassed Uncut Gems as A24's highest-grossing film ever at the domestic box office. 
What's the movie about? That's the million-dollar question. Existential crises, everything bagels, taxes, kung fu… Everything, Everywhere, All at Once aptly has a bit of everything. You'll cry, you'll laugh, you'll ask yourself "what did I just watch?" 
The good news is the film is now streaming on demand everywhere. Watch it tonight and add a googly eye to your mug or toaster tomorrow. 
- - - 
The Details: Find a list of theaters and streaming services showing the film here.